JoroTwine
biodegradable alternatives for agriculture by JoroVerde
The twine of JoroVerde...
serves as a climbing aidfor growing fruits, vegetables and other plants which grow vertical. By supporting the growth, the twine carries the weight of the heavy fruits and ultimately optimises the harvest yield. Tomatohooks In the cultivation of tomatoes the Tomato-Hooks by JoroVerde are used successfully.
JoroTwine is essential in agriculture, due to the ever-growing importance of using natural products. It is biodegradable and compostable, which means that the twine does not need to be separated from the plant after harvesting.
JoroTwine can be chopped up and disposed of together with the plant-remains – easy and environmentally friendly.
100% compostable
The Belgian certification company TÜV AUSTRIA BELGIUM NV confirms the biodegradability of JoroTwine. Therefore it is compostable for households as well as for industrial companies. The twine consists 100% of cellulose fiber, so it can be used in organic cultivation and gardening.
Read the blogentry for more details: Biodegradable JoroTwine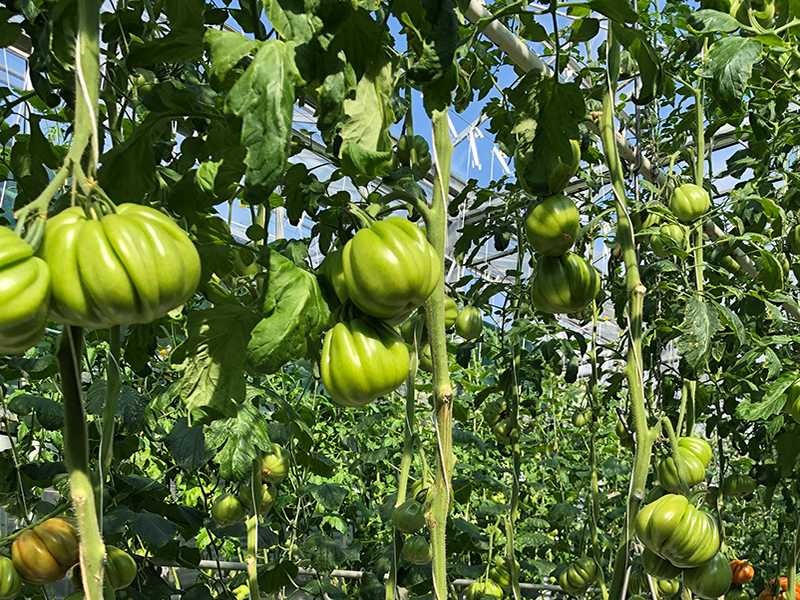 Product characteristic of JoroTwine:
high rigidity despite thin dimension
carries up to 80 kg per string
100% compostable
100% biodegradable
fibre verified safe for food
JoroTwine is suitable for:
tomatoes
aubergines
peppers
cucumbers
hops
...and more
The biodegradable JoroTwine can also be used in floriculture and for horticulture !
Your individual JoroTwine
We deliver your individual JoroTwine for professionell agricultur as well as for hobby gardeners.